Brain and Tumor Dissection - November 2023
Course on Anatomical and Surgical Dissection Techniques
Brain and Tumor Dissection - November 2023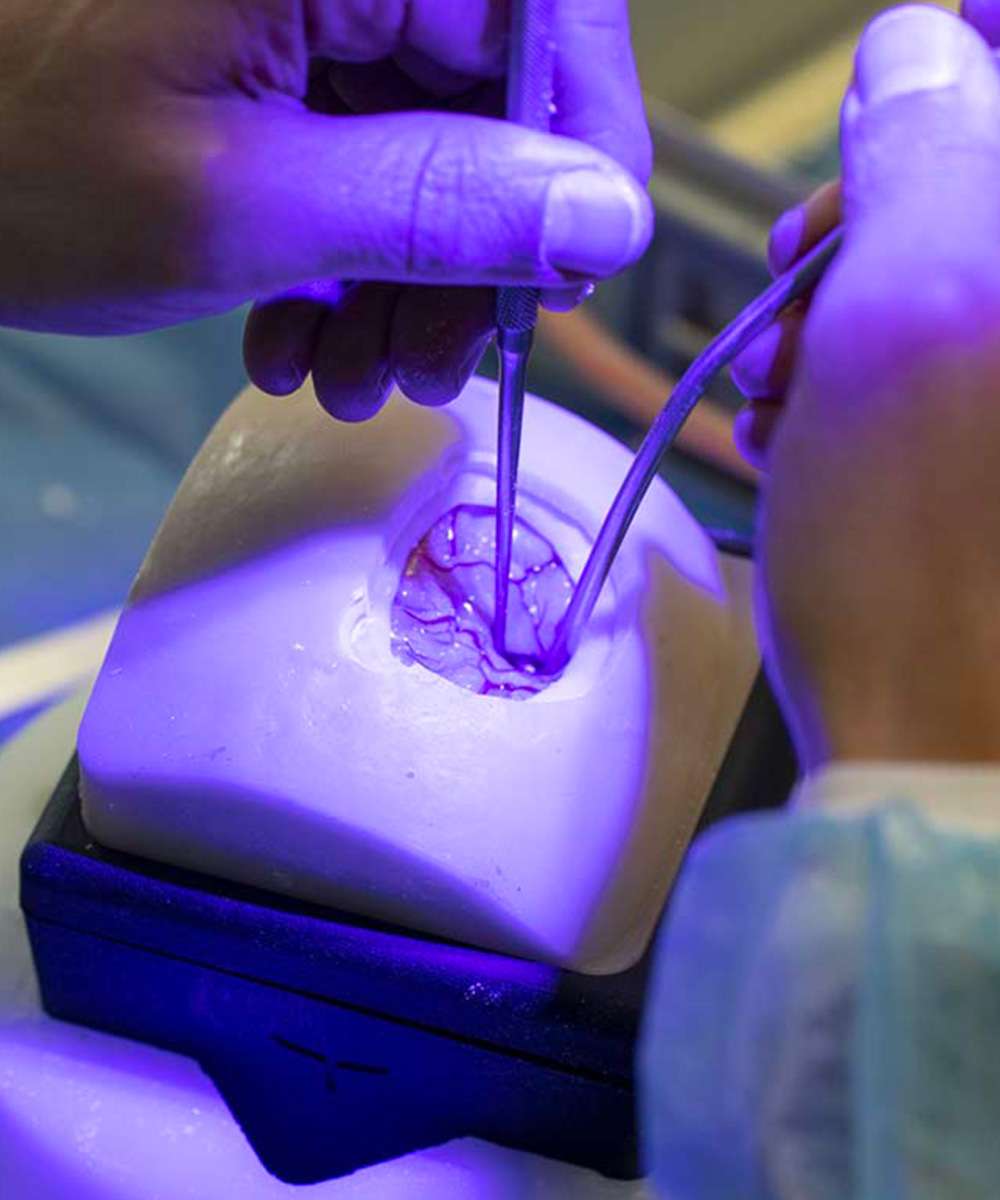 Faculty
Course Coordinators

Daniele Bongetta

Fatebenefratelli - Milano
Faculty

Joao Paulo Almeida

Mayo Clinic - Florida

Federico Nicolosi

Università Bicocca - Milano

Cesare Zoia

Moriggia Pelascini - Gravedona

Daniele Bongetta

Fatebenefratelli - Milano

Giannantonio Spena

San Matteo - Pavia
General FAQs
Are UpSurgeOn Courses Validated?

All planning, organization, and execution of educational activities follow existing codes for accreditation of high-quality education: Guidelines on Interactions with Healthcare Professionals (www.medtecheurope.org)
Is a Course Certificate available?

Course certificates areto participants that attend the entire event (100%) and will be available at the end of the event, handed in person.
Who should I contact if I need information about Courses held by UpSurgeOn?

All inquiries can be emailed at education@upsurgeon.com specifying in the subject line which course you need information on.
Past edition retrospective
Browse through a visual archive of the previous edition of this course.Gain insights into our educational events and discover the expertise that awaits you.
Are you an Educator or a Representative of an Institution?
Discover our solutions specifically designed for you. Build a permanent surgical simulation lab or deliver a course for specific training.
Lab-in-a-Box: Transform any room within your institution into a Surgical Training Lab
Setup your training Lab, envision a training room within your institution, available 24/7, where trainees can enhance their microsurgical skills anytime they want.
Discover Lab-in-a-box
Streamlining Course Organization: Our Comprehensive Support Services
Efficiently organize your program and faculty, Upsurgeon is fully committed to supporting your efforts by providing state-of-the-art simulators and a wide range of other essential facilities.
Organize a course