Description
Craniosynostosis Surgical Techniques for Paediatrics
The first simulator for 3 different malformations: Trigonocephaly, Plagiocephaly and Scaphocephaly
This is the first life-like simulator that reproduces 3 different pediatric head deformities: Trigonocephaly, Scaphocephaly, and Plagiocephaly.
The first simulation-based Pediatric course was a success and brought together 8 international masters and 30 attendees including students, residents and attending surgeons. Two days of intensive course to learn the most advanced surgical techniques related to different cases, working on 45 simulators.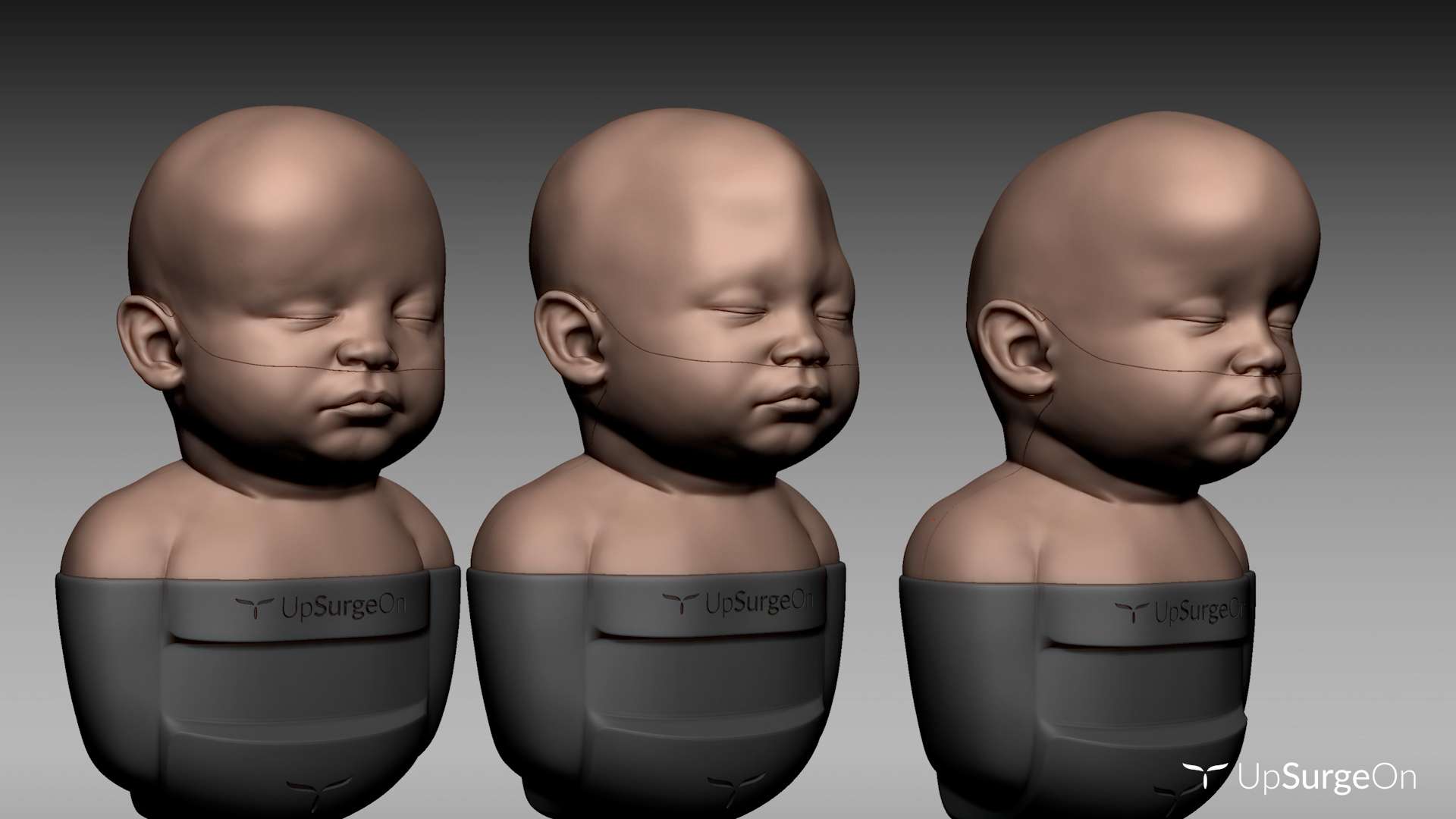 Paediatric Craniosynostosis Simulator
Accurate in every detail. You can simulate the entire procedure including skin incision, flap preparation, periosteum detachment and craniotomy and cranial bone reshaping.
Pediatric simulators are designed in a modular way and allow the use of a single base, made from a portion of the child's body and mandibular region, on which to attach the skullcap corresponding to one of the three currently available cases: trigonocephaly, scaphocephaly or plagiocephaly.