Description
Spine surgical simulation: REALISTIC as never before!
Bleeding tissue, accuracy of dissection, carotid dissection, augmented reality, smart modularity, multiple cervical spine procedures available. Welcome to the revolution of spinal surgery training!
Guided by the Module "Spine Series", available in the Neurosurgery App, perform incisions and dissections of bleeding neck tissue and prepare for surgical spine procedures.
The most compact and complete simulator in the world
A smart design simulator divided in two levels: the superior one, from skin incision to prevertebral plan and the inferior one, from prevertebral plan to spinal cord.
You can replace them separately. 
One simulator, multiple procedures.
Practice, train and learn thanks to the modularity and replaceable parts. You decide where you want to focus or improve, we give you the means to do it and how many times you need to.
Designed, thought and used by spine surgeons, we put our hands on it and you will love it.
Surgical simulation has never been this ACCURATE
In ONE Simulator you can perform: 
Dissection of bleeding subcutaneous tissue
Layer-by-layer neck bleeding soft tissue dissection; 
Identify and preserve the carotid artery. 
Prepare the cervical spine structures. 
Perform 5 DISCECTOMIES, 4 CORPECTOMIES and any kind of FIXATION.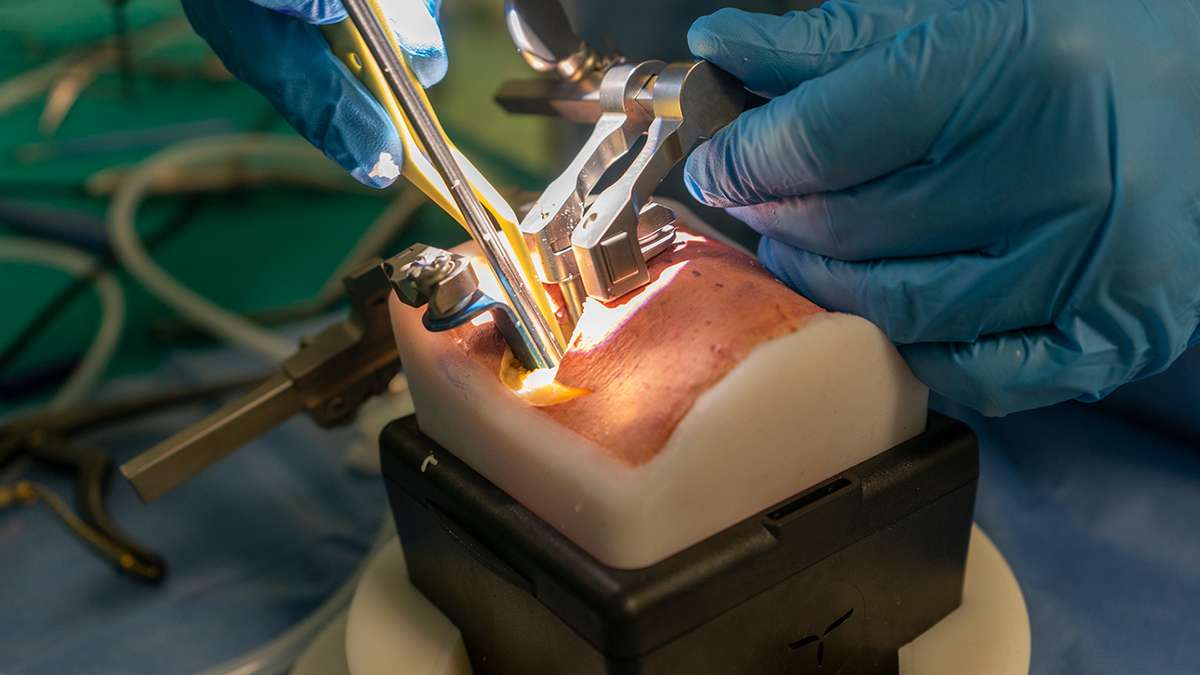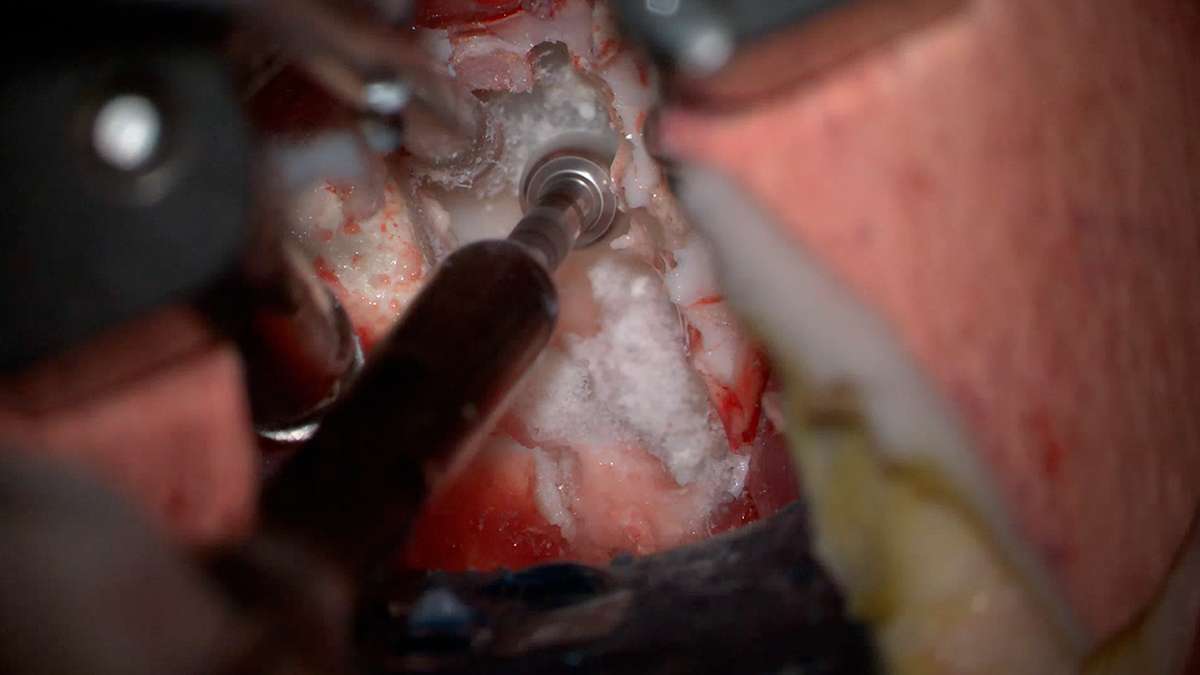 You need this level of detail!
Anterior Cervical SpineBox is the result of a novel process called Scientific 3D Modeling.


ANATOMICAL STRUCTURES:
SUPERIOR FULL DISPOSABLE LEVEL
Bleeding skin and subcutaneous layer
Platisma
Bleeding connective tissue
Sternocleidomastoid muscle
Trachea and esophagus (medial mass)
Carotid Artery
INFERIOR FULL DISPOSABLE LEVEL
Prevertebral fascia
Bleeding prevertebral muscles
Vertebral bodies from C3 to C7
Discs from C3 to C7
Spine cord